Wiki created May 5, 2011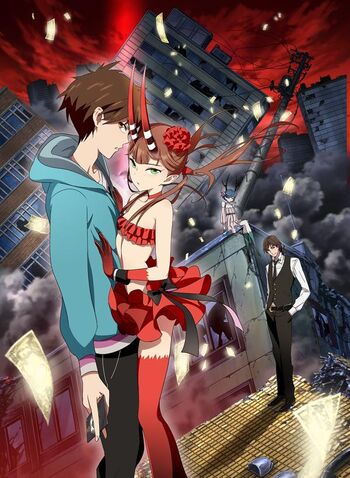 Welcome to the Financial District!
Edit
This is a fanmade wiki archiving information and speculation regarding NoitaminA's 26th show, [C]: The Money of Soul and Possibility Control.
As the series have already ended, beware of spoilers while reading this Wiki!
Yoga Kimimaro, raised by his paternal aunt after the death of his parents, is a scholarship student whose only dream is to live a stable life. For that purpose, he studies hard and works part-time on two jobs. One day, however, he is approached by a mysterious person who calls himself Masakaki and promises to provide him with a large sum of money on the terms of Kimimaro giving his future as collateral and becoming an Entrepreneur. Enticed by the money, Kimimaro unwillingly accepts Masakaki's offer and enters the Financial District, where other Entrepreneurs participate in Deals of black Midas Money...
Other wikis
Edit
Community content is available under
CC-BY-SA
unless otherwise noted.