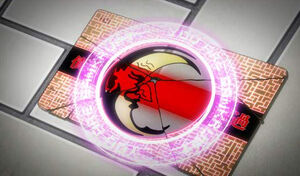 Bankruptcy is an event of an Entrepreneur losing all his Midas Money in a Deal. As the effect, all his Midas Money and Stocks that he bought are given to the winner, while all Assets whose Stocks were not bought by other Entrepreneurs are sent to the Regulation Post. Finally, the bankrupt Entrepreneur is exiled from the Financial District forever.
Because the collateral taken from
Entrepreneur
is his
future
, a bankrupt Entré loses everything he could ever achieve, sometimes including things he has already achieved. That may include his family, his job, his friends or his possessions. As many Entrés have great influence in the real world, the consequences of them going bankrupt may influence the lives of many people, be it the employees of a company or its clients. Because the consequences of bankruptcy are so great, many bankrupt Entrés commit suicide to escape the suffering.